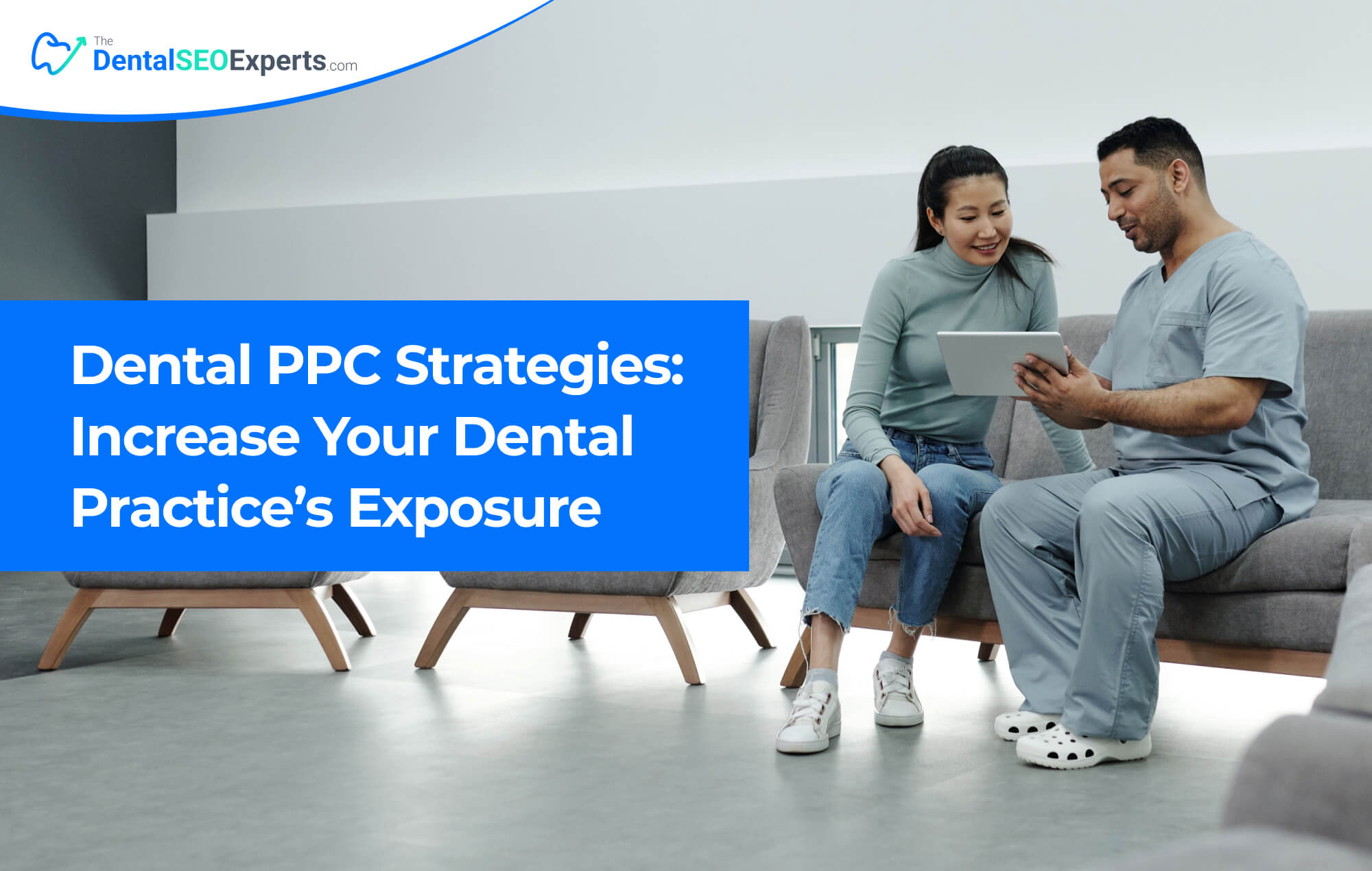 Like any small business, dentists need to find ways to reach more potential customers to grow their practices. One of the most effective ways to do this is by running a successful PPC ad campaign. But where do you start?
This blog post will walk you through the basics of setting up and running a PPC ad campaign as a dentist. So read on for tips and advice that will help you get started.
What Is a PPC Ad?
PPC stands for pay-per-click. A PPC ad is an advertisement you create and place on a search engine, website, or social media platform. When someone clicks on your ad, they are redirected to your dental practice's website.
You only pay when someone clicks on your ad. That's why it's essential to make sure your ad is relevant and targeted to the right audience. Otherwise, you could pay for clicks that don't lead to new patients for your dental practice.
Why Should Dentists Run PPC Ads?
There are a few reasons dentists should consider running PPC ads as part of their marketing strategy. First, it's a great way to reach potential new patients actively looking for a dentist. Second, PPC ads are very targeted and can be customized to match people in specific locations or meet certain criteria. And third, PPC ads are easy to track and measure, so you can see how well they perform.
Benefits of PPC Advertising for Dentists
There are many benefits of PPC advertising for dentists. Some of the most notable include:
Increased Visibility & Reach
When you run a PPC campaign, your ads will be displayed on search engines and other websites that participate in the program. This greatly increases your chances of being seen by potential patients who are searching for a dentist in their area.
Targeted Traffic.
With PPC, you can target your ads to people who are already interested in dental services. This ensures that your advertising dollars are spent efficiently and that you're not wasting time and money reaching out to people who aren't likely to become patients.
Quick Results
When you launch a PPC campaign, you can start seeing results almost immediately. This is in contrast to other marketing strategies, such as SEO, which can take months or even years to show results.
Cost-Effective.
PPC is a very cost-effective way to market your dental practice. You only pay when someone clicks on your ad, so you're not wasting money on ads that no one sees. Additionally, you can set a budget for your campaign so that you don't overspend.
Now that we've covered what a PPC ad is and why dentists should run them, let's look at how to set up and run a successful campaign.
How Much Does It Cost to Run a PPC Ad?
The cost of running a PPC ad varies depending on the size of your dental practice, the keywords you choose, and the amount you're willing to bid on those keywords. But generally speaking, PPC ads are relatively affordable, especially when compared to other forms of advertising.
How Do I Get Started?
Now that you know why dentists should run PPC ads let's look at how you can get started.
1. Choose Your Keywords Carefully
When selecting keywords for your PPC ad campaign, it's essential to choose ones relevant to your dental practice that potential patients are searching for. You can use a tool like Google AdWords Keyword Planner to research potential keywords and see how much traffic they get.
2. Create a Strong Ad
Once you've selected your keywords, it's time to create your ad. Make sure your ad is clear, concise, and includes a call to action. Remember, you only have a limited amount of space to work with, so make every word count.
3. Set a Budget.
Before launching your ad campaign, it's essential to set a budget and stick to it. This will help you avoid spending too much money on clicks that don't result in new patients.
4. Test, Test, Test!
Once your ad is up and running, track its performance and make adjustments as needed. Try different headlines, body copy, and call to action buttons to see what works best.
Running a successful PPC ad campaign as a dentist can be a great way to reach more potential patients and grow your practice. By following these tips, you'll be well on your way to success.
What Social Media Platforms Are Best for PPC Ads?
There is no one-size-fits-all answer to this question, as the best social media platforms for PPC ads will vary depending on your dental practice and target audience. However, some of the most popular social media platforms for PPC ads include Facebook, Twitter, and LinkedIn. Try experimenting with different platforms to see which ones work best for you.
Facebook PPC Ads
Facebook is one of the most popular social media platforms, and it's also an excellent platform for PPC ads. In fact, Facebook PPC ads offer some unique advantages over other platforms, such as targeting specific demographics and interests.
Twitter PPC Ads
Twitter is another popular social media platform used for PPC ads. One advantage of Twitter PPC ads is that they are relatively affordable and can be targeted to a specific audience.
LinkedIn PPC Ads
LinkedIn is a professional networking site that can also be used for PPC ads. LinkedIn PPC ads offer the ability to target specific job titles, industries, and company sizes. This makes them an excellent option for dentists who want to target business professionals.
Instagram PPC Ads
Instagram is a popular photo-sharing site that Facebook owns. Instagram PPC ads are similar to Facebook PPC ads, but they are displayed as photos or videos in the user's feed.
YouTube PPC Ads
YouTube is a video-sharing site that Google owns. YouTube PPC ads are displayed before, during, or after related videos. They can target specific demographics and interests, making them an excellent option for dentists who want to reach a broad audience.
Effective PPC Ad Campaigns from The Dental SEO Experts
The Dental SEO Experts is a quality provider of pay-per-click (PPC) dental marketing services. We have a team of experienced dental seo and digital marketing professionals who will work with you to create an effective PPC ad campaign that meets your specific needs and goals.
Contact us today or request a free consultation to learn more about our PPC services