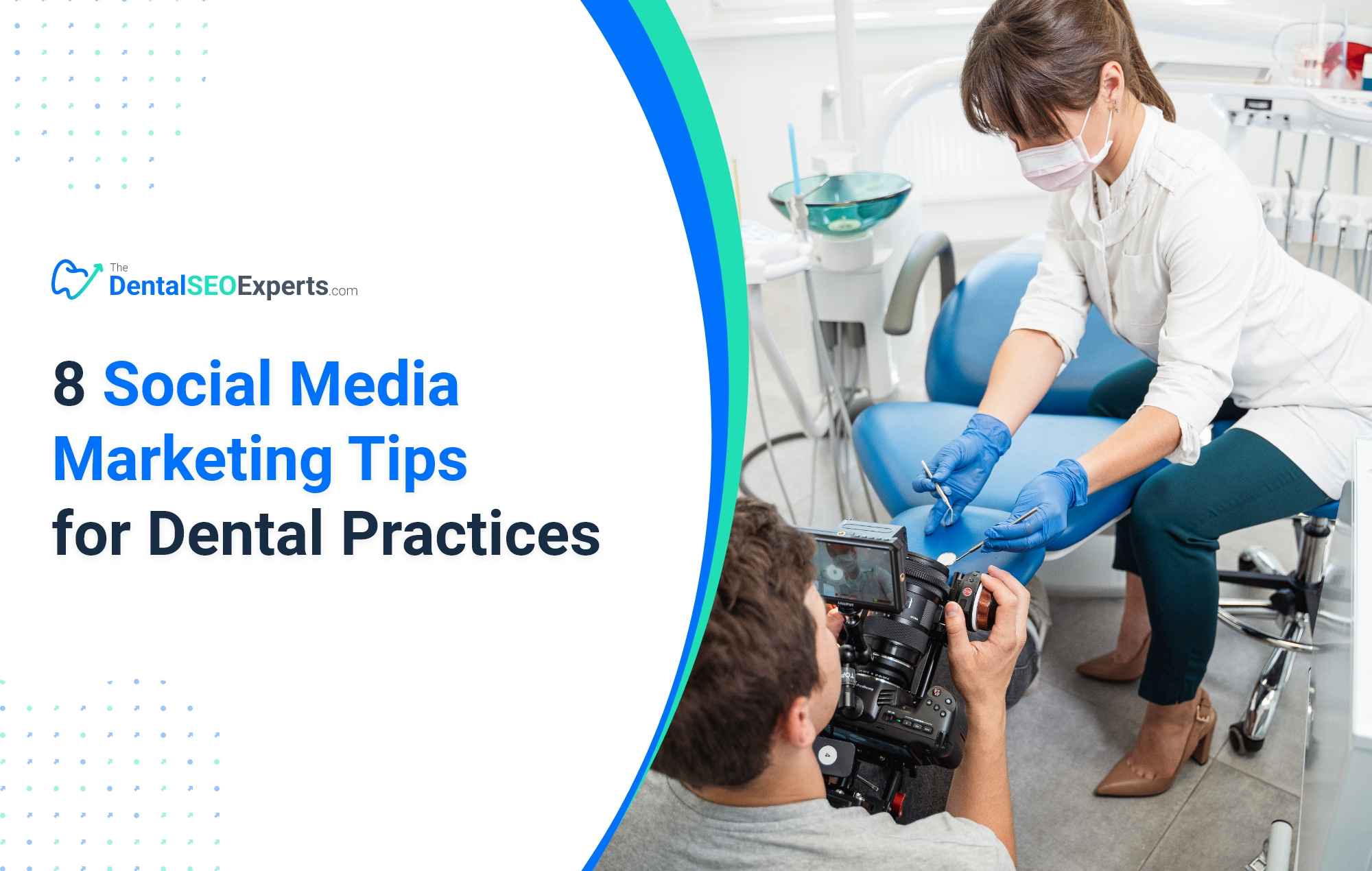 Are you looking for ways to improve your
dental social media marketing
? Whether you're just starting or you've been at it for a while and want to shake things up, we've got eight great ideas for you. Keep reading to learn more.
What Is Social Media Marketing?
Before we get into the dental social media marketing ideas, let's take a quick minute to review the definition of social media advertising. In short, social media marketing uses social media sites to connect with your target audience and promote your brand, products, or services.
It's important to note that a social media strategy is not about selling. Instead, it's about building relationships and engaging with potential and current patients. The goal is to create a community around your dental clinic.
Is Social Media Marketing Useful for Dental Practices?
Social media advertising is one of the most effective ways to reach potential patients. A study by Dentist's Advantage found that:
83% of people use the internet to research dental services
74% of those who researched dental services online chose a dentist that they found through the internet
The average patient spends nearly two hours researching dentists before making an appointment
These numbers make it clear that if you're not doing social media promotions for your dental practice, you're missing out on a huge opportunity.
Should I Hire a Marketing Agency?
If you don't have the time or resources to do social media marketing for your dental clinic, you should consider hiring a marketing agency. Marketing agencies have experience and expertise in social media advertising and can help you achieve your goals.
What to Look For in a Dental Marketing Agency?
When you're looking for a dental seo marketing agency, it's essential to find one with specialist expertise, like The Dental SEO Experts. There are a lot of marketing agencies out there, but not all of them have experience in the dental industry.
You'll also want to look for an agency with a proven track record of success. Ask for case studies or testimonials from past clients to learn more about their experience with the agency.
8 Dental Practice Social Media Strategy Ideas
1. Establish a Strong Presence on Facebook
Facebook is the most popular social media channel, so it's essential to have a strong presence there. Make sure you have a Facebook page for your dental practice and post regularly.
2. Create Engaging Posts That Inspire Action
Your posts should be engaging and inspire people to take action. For example, you could post about a special offer or promotion you're running or share an informative blog post about dental care.
Make sure to use high-quality images and videos in your posts, as these are more likely to grab attention.
3. Use Video Content
Video is becoming an increasingly popular form of content, and it's no surprise why. Video is a great way to engage your audience and capture their attention. You can use video to promote your dental services, educate patients about dental procedures, or share fun dentistry facts.
4. Offer Discounts and Promotions
Everyone loves a good deal, so offer discounts and promotions on your dental services through social media. This is a great way to attract new dental patients and keep current patients returning. Just be sure to promote the discounts and promotions through all of your social media channels.
5. Share Patient Testimonials
Patient testimonials are one of the most powerful forms of social proof. When potential patients see that other people have had positive experiences with your dental practice, they're more likely to make an appointment. So, be sure to share patient testimonials on your social media accounts.
6. Host a Contest or Giveaway
A contest or giveaway is a great way to engage your audience and promote your dental practice. To enter, all people have to do is follow your dental clinic on social media and share the contest with their friends. Then, randomly select a winner to receive a prize, like a free teeth whitening treatment.
7. Collaborate with Other Businesses
Collaborating with other businesses is a great way to reach a wider audience and promote your dental practice. For example, you could partner with a local florist and offer a discount on teeth whitening treatments to anyone buying flowers. Or, you could partner with a local spa and offer a discount on dental services to anyone who books a massage.
8. Keep Your Social Media Accounts Active
It's essential to keep your social media accounts active if you want to succeed with social media advertising. This means posting fresh content regularly, engaging with your audience, and promptly responding to comments and messages. If you can do all of this, you'll be well on your way to success.
Which Social Media Channel Is Right for Your Dental Practice?
Facebook
Facebook is the most popular social media platform, so it's a good option for most dental practices. In addition to having a Facebook page, make use of Facebook's advertising options to reach more people. Facebook Ads allow you to target your audience by location, age, gender, interests, and more.
Twitter
Twitter is another popular social media channel that's ideal for sharing short bits of information. It's perfect for promoting dental services and products. Make sure to use hashtags to help your tweets reach a wider audience.
Instagram
Instagram is an excellent platform for dental clinics. It's perfect for sharing high-quality images and videos of your dental work. You can also perform dental marketing on Instagram to offer discounts and promotions on dental services.
LinkedIn
LinkedIn is also an excellent platform for connecting with other businesses and professionals. If you're looking to collaborate with other companies, LinkedIn is the place to do it.
No matter which social media site you choose, be sure to post fresh content regularly, engage with your audience, and offer discounts and promotions to attract new dental patients. With little effort, you can quickly build a successful social media marketing campaign for your dental practice.
Professional Social Media Marketing from The Dental SEO Experts
If you're looking for professional social media marketing services, The Dental SEO Experts can help. We have years of experience promoting dental clinics through social media, and we know what it takes to achieve success. Schedule a free consultation with us today, to learn more about our social media marketing services.