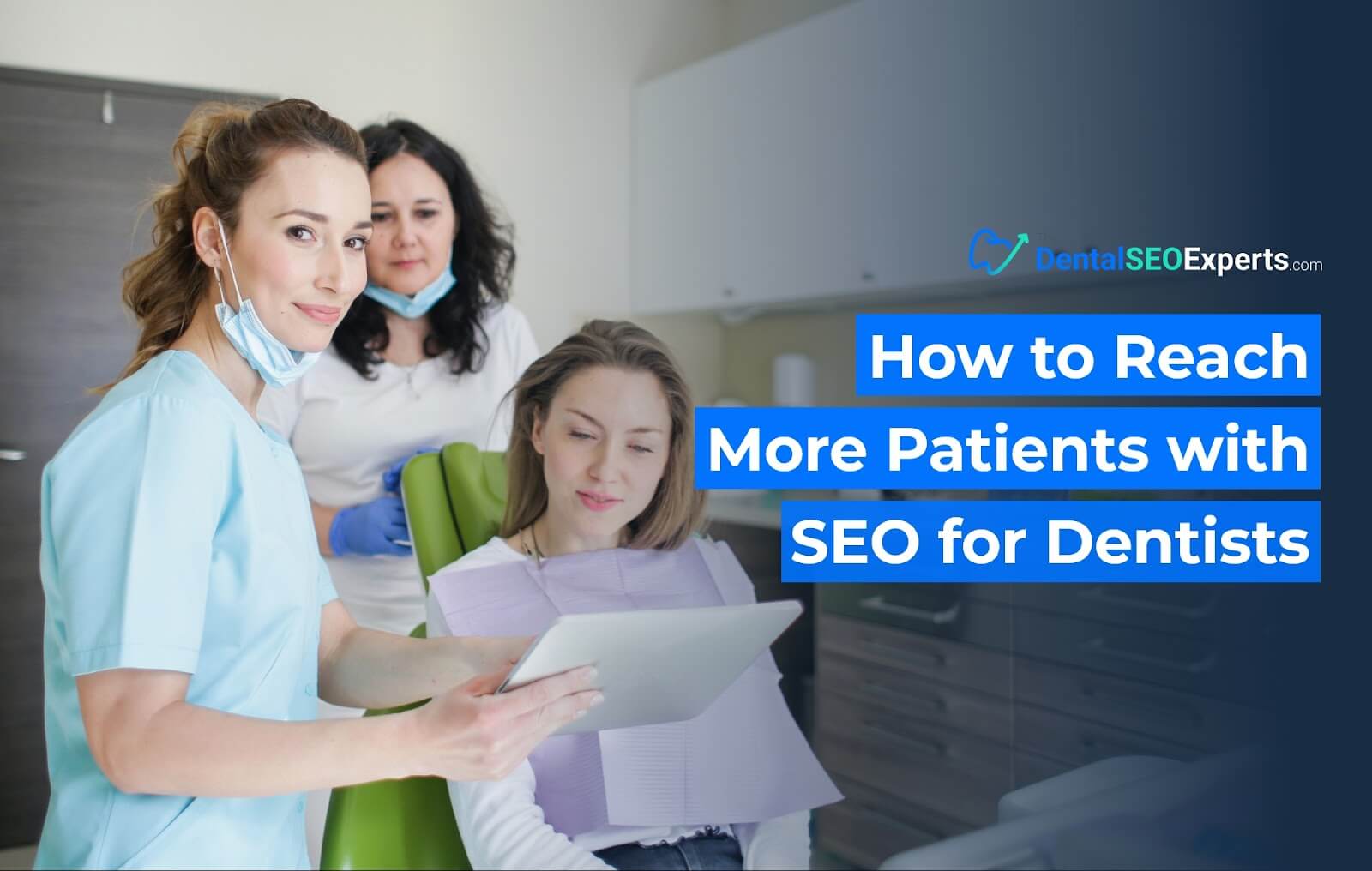 If you want to attract more patients, you need to make sure your
dental website
ranks highly in search engine results. This is where SEO comes in. Here are some
dental SEO tips
on how to improve your dental practice's SEO and reach more patients online.
What is SEO?

SEO stands for "search engine optimization." It is a long-term marketing strategy that helps websites rank higher in search engine results pages (SERPs), thereby increasing traffic volume.
What is Dental SEO?
Dental SEO is the process of optimizing a dental website for search engines. This includes improving the site's content, structure, and on-page elements like titles, metatags, and anchor text. Dental SEO can help a dentist reach more patients online.
How Does SEO Work?
SEO helps websites improve a website's SERP ranking by optimizing content, improving link popularity, and improving keyword usage. Search engines use algorithms to rank websites. These algorithms are based on various factors, including how often the website is updated, the quality of its content, and the number of links to it from other websites.
What Can Dentists Do to Optimize Their Websites?

As the owner of a dental practice, you can optimize your website in several ways, including:
Updating your website content regularly
Making sure your website is mobile-friendly
Including keywords and phrases related to your practice in your website content
Creating high-quality backlinks to your website from other websites
Using social media marketing to promote your website
Advanced Techniques for Improving Your Website's Ranking in Search Results
As well as the above listed common methods of SEO optimization, there are several advanced techniques you can use to improve your website's ranking.
Utilize Google My Business
Google My Business (GMB) allows companies to list their contact information, website and create posts within the search results page. This is a particularly useful, yet often overlooked, technique for local SEO, as GMB also denotes your practice's location on Google Maps. As a result, utilizing Google My Business management services is an excellent way to attract local and interested patients.
Target Long Tail Keywords
Long tail keywords are phrases, like questions, instead of singular words. Including them in your website's content is an excellent way to target very specific search queries, therefore attracting the most relevant web users.
Image Optimization
The speed of your website is a major contributing factor to its position on SERPs. One way to increase your site's speed is to optimize image files. To do this you should ensure that you use only JPEG or .webpg files, that they are the correct dimensions and well-compressed.
What Are the Benefits of SEO for Dentists?

The benefits of SEO for dentists include:
Increased patient leads and sales
Increased customer loyalty
Improved brand awareness
Greater online visibility
Increased website traffic
Improved online reputation
SEO is an effective way for dentists to reach more potential patients through their websites.
How Often Should You Update Your Website Content to Keep It Fresh and Relevant for Searchers?
You should update your website content regularly to keep it fresh and relevant for searchers. The best way to do this is to create a content calendar that outlines what you will be publishing on your website each week or month. This will help you stay on track and ensure that your website is always up-to-date.
How to Track the Success of Your SEO Efforts
You can track the success of your SEO efforts by using Google Analytics. This free tool provides information about how many people visit your website, where they are coming from, and what pages they are viewing. This information can help you adjust your SEO strategy and ensure that you get the most out of your efforts.
Professional SEO Services from The Dental SEO Experts

The Dental SEO Experts
can help you achieve your SEO goals. We specialize in helping dentists rank their websites higher in search engine results pages. Our team of experts will create a customized SEO strategy for your practice. We have years of experience and a track record of success in helping dental practices achieve their marketing goals. Contact us today to learn more about our services!